Killeen Motor Works is a family owned business, located on the Killeen road, 5 miles from Portumna and 3 miles from Tynagh.
We specialise in crash repair and painting of cars, vans and jeeps and have fully up to date methods of carrying out work with a newly installed spray booth.

We carry out all insurance works and provide a courtesy car while your car is being repaired.
We have successfully undergone the Accredited Inspection Contractor (AIC) inspection for Vehicle Refinishing for the period 2008 - 2010 to prove compliance with the Decorative Paints Regulations 2007.
We provide a 24 Hour Recovery Service.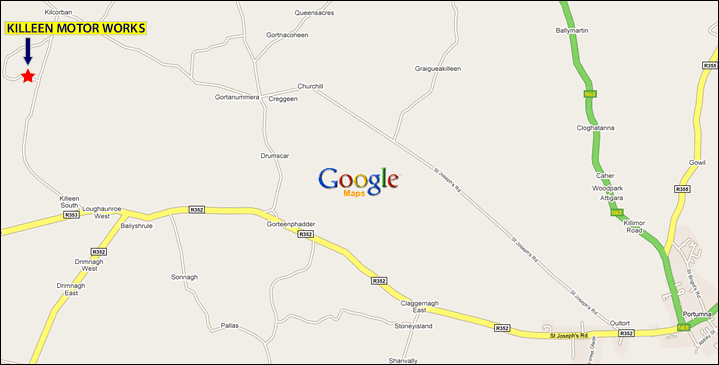 Killeen Motor Works,
Killeen,
Ballyshrule,
Portumna.

Phone: 090 9741366 / 086 4047671
Email: jlyons302@gmail.com